Do You Have A Termite Problem? Whatsapp +34 684 115 939
Termite injection specialists – Fumigation & pest Control
Termite injection specialists The Termite Doctor, which complements our core business of day to day pest control such as cockroaches, ants, rats etc. full Spanish pest control qualifications and British certification. Termite fumigation and Pest control from Costa del Sol to Costa Blanca. Termite Doctor always answer the phone in person and offer a 24/7 service. Our machinery, products and techniques are second to none in Spain.
Our Core Values
30 years under our belt in the pest control industry under the name of Local Pest and the Termite Doctor. Termite treatments in Spain and day to day pest control such as cockroaches, ants, rats etc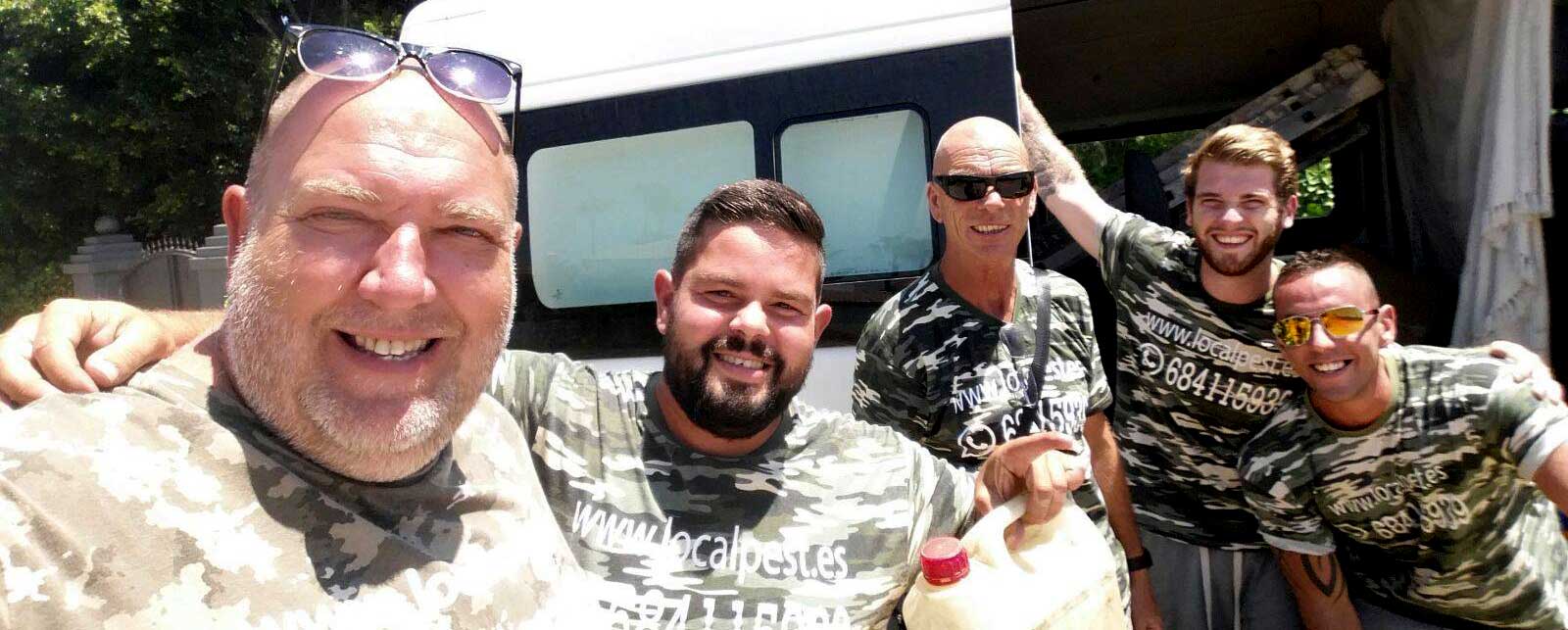 Our Clients Say
"Absolutely brilliant – has a huge problem with both ants and wasps – thank you guys so much for your quick brilliant response – highly recommended"
"I´m sure Local Pest has seen worse than our apartment but they did a great job. Gray is always so happy to help and answer questions, as were his team who spoke English ans Spanish. Cheers!"
Called the big boy in to terminate wasp nest on my patio roof, on the second spray all the nest were gone. Very professional, highly recommend, i can now sit outside without getting plagued with wasp and other flying insects. Thank you boys.
Local Pest do an excellent job. We had a major wasp infestation on our roof and garden. I called Local Pest and within 48 hours the job was done. they work efficiently and fast, no messing around. A couple of hours after spraying our house the wasps were completely gone. We can use the pool again! I would recommend them completely 5* service, Thanks Guys.
Our Latest News
Termite doctor would like to announce as of September 2017 we are offering a full termite and woodworm treatment package through our WhatsApp video/photo diagnosis service

WHATSAPP +34 684115939
Termite treatment and diagnosis Termite injection is the industry standard way for treating subterranean Termites here on the costa del [...]
Welcome to the new website for Termite Doctor Spain. Termite treatment and diagnosis Costa del Sol & Costa Blanca Our [...]
British pest control Company Termite injection specialists to cover the southern coastline of Spain. We are large enough to cope, but small enough to care. We offer a unique Whatsapp diagnosis service, this allows us to diagnose over large distances almost instantly via live video streaming or via photos that clients send of their concerns


Pest Control Services, Termite injection specialists
If you have a home or business we even offer a "Diagnose via Whatsapp service. WHATSAPP +34 684115939